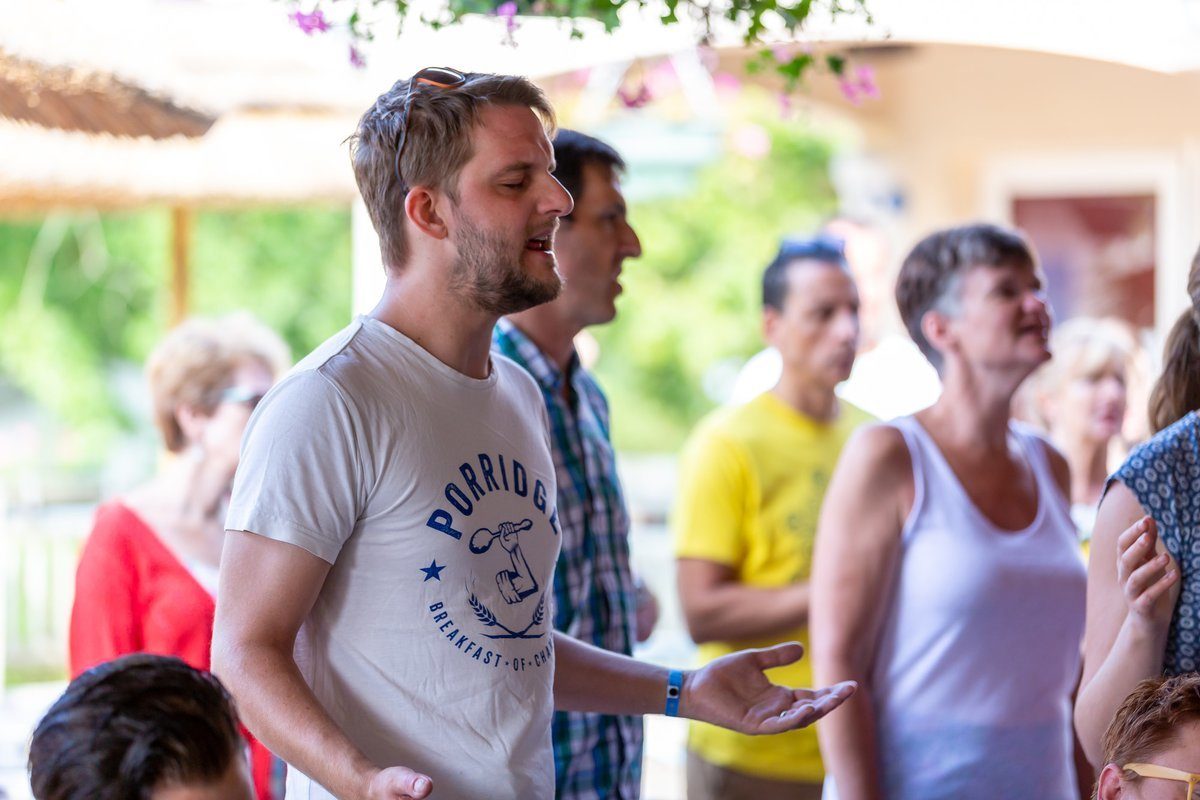 JOIN US FOR LE GRAND WEEKEND
We are inviting friends, Ambassadors, former guests, couriers and local people to join us at LPO for Le Grand Weekendcoinciding with the UK May bank holiday 30 April to 2 May. You can arrive early or leave later by arrangement with the team.
Most of our 2022 team of animateurs will be on site for their training weekend, to be held at LPO for the very first time. Between training sessions they will join prayer sessions with other Grand Weekend visitors.
By joining the new French non-profit Association Le Pas Opton, it is now possible to volunteer our services and join the buzz of a new season beginning. Staying for the weekend you will be able to do some practical work in line with your skills, stamina and inclination – under the direction of the LPO team.
Between work sessions we'll be praying for the site and the season including a Zoom gathering with praying friends in the UK. On Sunday morning we'll worship in the bar with the church that Dave, Sam, Tim and families belong to.
Meals will mostly be shared so there's no need to plan your catering. There's the option of course to head into town and enjoy a restaurant meal as well!
Once on site, your costs will be covered. It's over to you to plan and pay for your travel: we can arrange airport pickups if requested. The SHH office in Uckfield can also help with booking ferries at the best price. If you have space in your car for more people – or if you'd like a lift – just let me know and we'll try to link you up.
Le Grand Weekend will mark a fresh start for LPO after two difficult years. It will also celebrate the start of the work of Association Le Pas Opton. Please consider joining us for a weekend of worship, work, prayer, fun, food and fellowship.
Email me at [email protected] or give me a call on 07850 178198.
See you there!